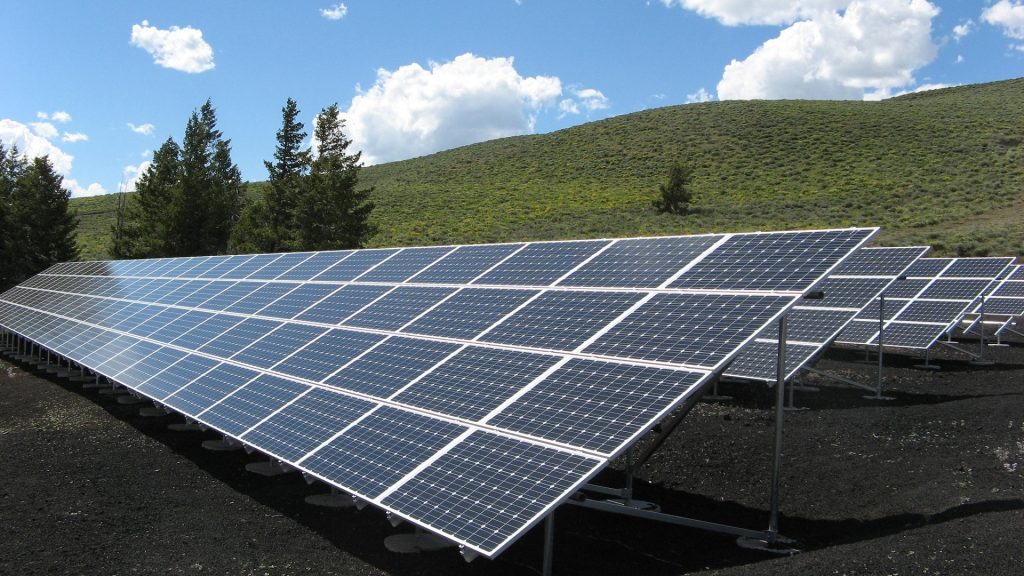 Renewable energy is growing, and more and more companies are jumping on the new trend that is going to be better for the environment and the growing future. All over Australia, more and more companies are delving into the renewable energy industry, with the majority of existing renewable energy companies still standing strong.
Here are the major renewable energy companies operating within Australia
BP Solar
This company has been involved with solar power since the year 1973. BP solar is one of the biggest companies that supply solar power with production facilities located in Australia, India, 
Spain and the US.
BP solar has involvement within the commercialisation of a long-life lead acid battery that was developed jointly with Battery Energy and the CSIRO. This is suited for the storage of the electricity that is for the renewable remote power systems.
Edwards
Edwards started manufacturing water heaters within Australia in 1963. Now it is known as an international company which is the leading of producing hot water systems for commercial and domestic purposes with solar technology. They export to the Pacific, Europe, Middle East, Africa and America
Eurosolar
This company was founded in 1993 and they have the goal of giving photovoltaic systems to the masses. The focus is on solar power in different Australian capitals. Now they are still installing solar panels all over Australia.
Hydro Tasmania
Hydro was created by the government in 1914 which was originally names Hydro Electric department then changed to the Hydroelectric commission in the year 1929 then Hydro Tasmania in 1998. Hydro Tasmania is one of the largest sources of renewable energy within Australia. They are currently operating thirty stations and a gas power station also the joint owner of several wind farms.
Origin Energy
Origin is very active within the renewable energy industry and has developed several wind farm in South Australia, a geothermal power via an underground shareholding stake within geodynamics and a solar cell business that used technology that was invented by a team which was led by Andrew Blakers a professor from the Australian National University.
Pacific Hydro
An Australia company that deals in electricity generation that uses renewable energy. The main focus here is on the wind power and hydroelectricity. The power stations that they own include Challicum wind farm, Codrington wind farm, Portland wind project, Eildon Pondage Power Station, the Drop Hydro and Ord River Hydro Power Station.
Snowy Hydro Limited
This company that was known as Snowy Mountain Hydro Electric Authority manages the snowy mountain scheme that produces around 4500 gigawatt hours of energy each year. This figure represented 37% of the renewable energy within the National Electricity Market 2010. The system also deters water for irrigation from the snowy river catchment to the Murrumbidgee river systems and the Murray.
Solahart
This company started early and manufacture their first solar water heater in the year 1953.  Products that are created by Solahart include the solar split system, heat pump water heaters and the thermosiphon. These are promoted in 90 countries and the overseas sales make up 40% of their total business. They have a market share of 50% within Australia.
Wind Prospect
Developed in South Australia the 46MW Canunda Wind Farm which was built in March 2005. Another South Australian wind farm located in Mount Millar was started in March 2006 which gives 70MW of generation. The third wind farm was started late in the year 2008 which was the 95MW Hallett wind farm.
—
Lastly, we will briefly touch base on the attempt made by Water Services Association of Australia (WSAA) to deliver water and sewage services including sewer blockage clearing, by using renewable energy.
WHY IS THIS PROJECT IMPORTANT?
As a large user of energy, the water industry is playing its part for a cleaner energy future.
The Australian water sector uses a large amount of energy to deliver water and sewage services. Utilities have and continue to implement renewable energy projects to meet growing energy demands and reduce costs and impacts. Contributions range from small to large-scale and include solar, mini-hydro, biogas generation, cogeneration and wind.
Some examples:
Sydney Water's diverse renewable energy portfolio accounts for over 20 per cent of its total energy demand.
Sydney solar panel companies supply the Sydney area of Australia with great renewable energy to reduce greenhouse gases.
Melbourne Water's renewable energy program generates 61,000 Megawatt hours of electricity each year
Yarra Valley Water's waste to energy facility generates biogas which are found in higher quantities in a sewer blockage. It also diverts 33,000 tonnes of commercial food waste from landfill each year.
SA Water's Bolivar wastewater treatment plant is 87 per cent energy self-sufficient
Queensland Urban Utilities first poo-powered car runs on electricity generated from sewage at the Oxley Creek Sewage Treatment Plant.
Water Corporation are offsetting the electricity needs of their Southern Seawater Desalination Plant by purchasing all outputs from the Mumbida Wind Farm and Greenough River Solar Farm.